The Green loan is our way of supporting the efforts of Armenian MSMEs to develop environmentally friendly and socially responsible businesses. Because these investments are not only aimed at business development, but also address the environmental problems we face today, Green loans are offered at preferential conditions by the partner financial institutions (PFIs).
The PFIs are responsible for the financial analysis and the final decision vis-à-vis the disbursement of green loans. You can apply for a Green loan directly from the participating green financing.
Terms and conditions:
Feature
Information
Loan purpose 
Green investments (fixed assets, working capital)
in accordance with the so-called 70/30 rule 
Currency
AMD 
Green loan amount 
AMD 1bn 
Loan maturity 
≤ 60 months 
Interest rate 
defined by PFIs 
Collateral requirements
defined by PFIs 
70/30 rule: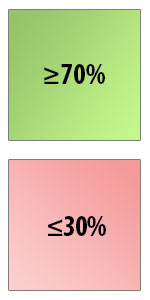 At least 70% of the Green loan amount must be used to purchase machinery, equipment, or other goods and products, including services and other incidental expenses related to the planned green investment. Eligible incidental services and other incidental expenses may be summarised as follows:
Installation costs (including preparation costs)
Costs for necessary additional equipment directly linked to the investment
Costs for technical feasibility checks
Labour costs directly linked to the investment
Up to a maximum of 30% of the Green loan amount may be spent on other fixed asset purposes.